About Us
Statue-Esque was created by art and nature-loving people who desire to share the beautiful statues they love with communities they are thrilled to be a part of.

Our statues are designed in cast aluminum, painted, coat after coat, and then sealed to withstand environmental challenges. Details are elaborate and artfully exquisite.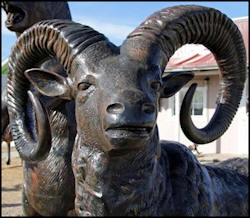 The beauty of each statue is evident. They each resemble expensive bronze works, yet are somewhat lighter, and a fraction of the cost of artworks in bronze.

We are pleased to offer a variety of animals, from wildlife to domestic, and fabulous accessories and furnishings. Indeed, something for everyone.

We hope that you too will have the opportunity to own and enjoy a great piece of beauty and art, expressly from Statue-Esque.